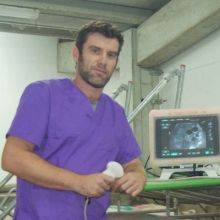 Antonio Bella Bello Vétoquinol·Ascor  


Vétoquinol·Ascor Global Technical Consultant. Since 1998, he has been engaged in related work in the pig industry. Founder of ThinkinPig SL
Applied statistics specialist in the University health sciences(UNED,2012-13).
Master of Veterinary Science (Zaragoza School of Veterinary Medicine 2013-14).
In 2012, he entered the European Pig Health Management Institute (ECPHM).
Associate Professor of Animal Production and Food Science Department of Zaragoza School of Veterinary Medicine since 2017.
Board member, Zaragoza Veterinary College
Board member of the Aragon Pig Veterinary Association
Expertise: High-resolution reproductive ultrasound: monitoring and application of hormones, follicular dynamics and precise insemination, ultrasound analysis of puberty.
Pathology and preventive medicine. Control and eradication strategies of systemic diseases in pig production.