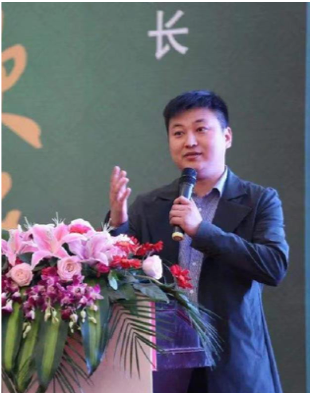 Hongtao Chang, DVM, Henan Agricultural University
Hongtao Chang is the most ground-breaking pig disease "college practitioners", research direction for animal infectious disease rapid diagnosis technology and new vaccine research and development, specializing in the rapid control of pig farm sudden and long-term problems. In recent years, he has won 8 provincial and ministerial awards such as Henan Province Science and Technology Progress Award, Henan Province Teaching Model, National College Teacher Teaching Competition Henan Province First Prize, and hosted or participated in the National Agricultural Science and Technology Achievements Transformation Fund, National "863" Project sub-project, National 13th Five-Year Key R&D Program, National Natural Science Foundation, Major Science and Technology Research Project of Henan Science and Technology Department, Applied Research Program of Key Research Projects of Henan Higher Education Institutions, Sino-German Cooperative Funding Project and School-Enterprise Major Horizontal Cooperation Project A total of 18 items were identified, 2 scientific and technological achievements were identified, 8 national invention patents and 10 new veterinary drug certificates were obtained. The first (communication) authors published 30 high-level academic papers such as SCI and first-level journals, and published 4 academic works.
As a high-level agricultural college teacher and agricultural-related science and technology worker, he has been responsible for the pig disease clinic of Henan Agricultural University Animal Disease Diagnosis Center for the past 20 years, and insists on the basic production and guidance of animal disease prevention and control technology. Perennial for the United States Pfizer, Germany Boehringer Ingelheim, France Shihua Company, China Animal Husbandry Co., Ltd., Beijing Shengtaier Company, Dabei Agricultural Group, Plex Group, Ripple Group, Fengyuan Agriculture and Animal Husbandry Group and China Resources Five Fengfeng Company and other well-known domestic and foreign enterprises and large-scale pig farms provide technical support and technical training, and serve as a number of science and technology commissioners and technical service experts in various counties and cities; a total of more than 800 seminars and technical seminars have been signed. It has been reported by more than 10 official media and professional online media such as China Youth League Network, Henan Communist Youth League Network, Henan Education Network, Henan Animal Husbandry Information Port, Dahe Net, China Pig Network and Ai Pig Network.