铂金赞助商"佰高威盛"诚招各省区技术行销经理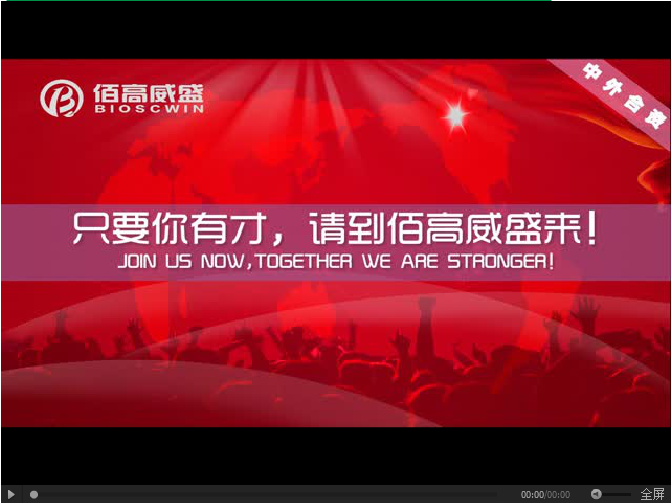 佰高威盛,一家中外合资企业,2011年在上海注册成立。母公司FRA位于荷兰RAAMSDONKSVEER,创立于1977年,其产品涵盖鸡、猪、奶牛、水产和宠物。2012年,公司建立了在中国的GMP工厂,并将欧洲先进的生产工艺以及质量控制体系引入中国,委派有着国外大药厂三十多年生产管理经验的博士担当生产过程的控制,从而保证了生产的产品符合欧盟的标准。
       Bioscwin is a Sino-foreign joint venture,which Incorporated in Shanghai in 2011. The parentcompany, FRA, is located in Holland's RAAMSDONKSVEER, which was founded in1977. Its products include chickens, pigs, cows, fish and pets. In 2012, thecompany established a GMP factory in China,and introduced the European advancedproduction technology and quality control system. The Dr. who has 30 years ofproduction management experience in large foreign pharmaceutical companies toserved as the control of production process, so as to ensure the products cancomply with EU standards.
       公司立足于"后抗生素时代下安全畜禽食品生产"为经营理念,广揽英才,组建大佰高威盛团队,在20多个省市建立了完善的销售网络。国内外技术专家团队近三年不断地探索和验证,把国际先进理念与中国猪场现场相结合,以希特力切断PRRSV垂直传播、以维尔美为免疫营养和繁殖营养为主,倾力打造的"清静计划"为广大规模化猪场降低生产成本,系统提升生产成绩,提供了有效的解决方案。
       Bioscwin based on the Operation principle which is" provide safety of livestock and poultry food production under theantibiotic era" , we through attracting talent, formed the big Bioscwin teamconcept, established a perfect sales network in more than 20 provinces andcities. Through continuously technical explore and experimental validation by expertsat home and abroad in nearly three years, Bioscwin combined the internationaladvanced concepts with China's farm status, using FRA C12 DRY to cut off PRRSV fromvertical transmission, using NUTRAVIT as high priority to ensure immunenutrition and reproductive nutrition, also Bioscwin proposed a "Peace Plan"that can provides effective solution for large scale pig farms to reduce theproduction cost and upgrading production performance overall.
招聘职位:
        各省区技术行销经理
职位描述:
        负责佰高威盛本省级区域的推广销售工作,协调、配合经销商拓展市场,提供技术支持活动,扩大公司产品在本地区的市场占有率与影响力。
职位要求: 
       受过良好的教育 

        有在大型农牧企业工作经历者佳 

        有良好的沟通和演讲能力 

        有较强的自我管理和学习能力,并具有团队合作精神 
联系人:Alice  
电   话:18782955452    028-83129190
邮   箱:bioscwin@163.com 
Recruitment post:
        Technical sales manager of provincial area
Role description:
        Responsiblefor the promotion and sales work of provincial area, coordinate and cooperatewith distributors to expand the market, provide technical support activities,expand the market share and influence in the localmarket.
Role  requirements:
        Have a goodeducation

        Workingexperience on large-scale farming enterprises

        Have goodcommunication and presentation skills

        Have strongability of self management, learning and teamwork spirit
Contacts:Alice  
tel:18782955452    028-83129190
Email:bioscwin@163.com
      佰高威盛(上海)动物药业有限公司
      国外工厂:Ruisvoorn5,4941SB Raamsdonksveeer,The Netherlands
        国内工厂:上海市金山区金山卫镇老卫清路 889号
        运营中心:成都市高新区天府三街新希望国际B座1805室
        邮编:610041  电话:028-83129190  传真:028-83128190  邮箱:bioscwin@163.com